Volvo 960 95 TCU ECM Transmission Control Unit Computer 6848274 1995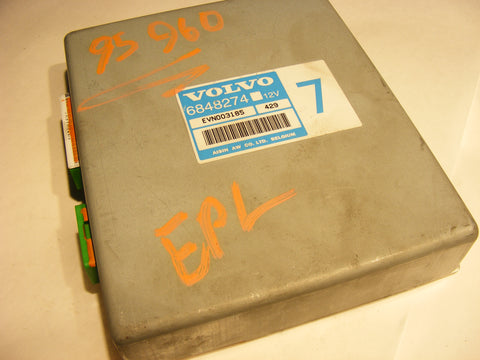 Volvo 960 I6 TCU 6848274 Up for sale is a Working, in excellent condition Volvo/Aisin TCU.
This unit offers a 30 day functionality warranty. This should fit some 92 93 94 95 960/V90/S90 models. As always with this type of component your best bet is to match the part number to the one on your original TCU. A faulty TCU can cause all sorts of strange shifting issues with these Aisin Warner transmissions. These can also cause issues with erroneous check gearbox lights. If your car does not have these issues but you intend to keep it a while, I recommend our customers keep an extra TCU in the trunk. These units now have to be special ordered from most dealers new for big $$ (often times over $1000!), and you can never find one when you need one. Even now finding a good one second hand is getting to be quite difficult as these cars get older.