Volvo 740 940 AC relay Cooling fan / fuel pump Radio Noise Suppression Relay 240 960 3523737 898169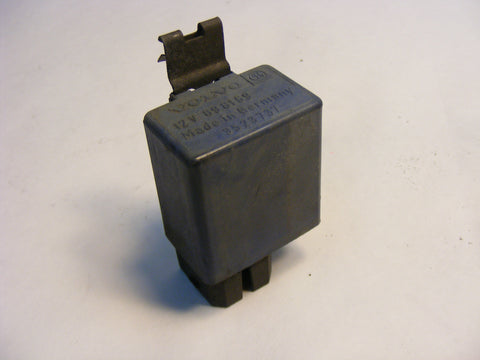 Up for sale is the following Volvo Relay-
This item is Volvo OE #:
3523737 898169
This item is also known as the:
- Engine Cooling Fan Motor Relay
 - Cooling Fan w/ A/C Control Unit
- Auxiliary Fan Control Unit
- Multi Purpose Relay
- Or the Cooling Fan Control Unit.
Most typical problem with these units, is when used as a fuel pump relay (as in many 740 models) a faulty relay will cause a no start condition.  Quick tip for an on the road failure?  Swap the plugs from the radio relay with the fuel pump relay (if your car is so equipped) and it should start right up again.
Nice and clean, good used unit, in good working condition!