Volvo 240 Classic Cibie HEAD LIGHT Right hand passenger side RARE 1372107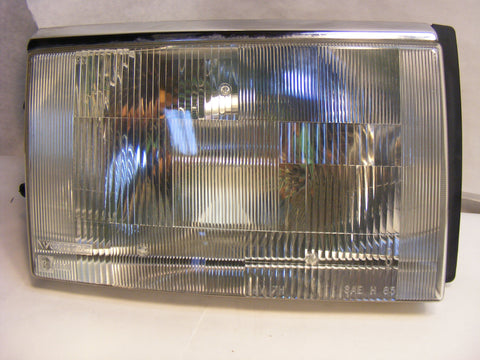 Volvo 240 Original manufacturer part, Passenger side headlight assembly
Up for Sale is a Right hand, Passenger side 240 headlight lamp. This will fit all the 240's from 87-93 only, as it is specific to those models. This is a good used original Cibie / Volvo manufactured in France part.
Original equipment, OEM quality, unlike the cheap replacement parts you may find elsewhere, this is an OEM part! Price one of these new, and compare to the price I have here, this is priced at nearly 1/3 the new part price - I was recently informed that this is NLS from volvo, so even at almost $600 from volvo, you can't even buy these original quality parts at that price anymore! This is a used unit, BUT, very recent date code on these units- meaning they are not OLD at all. They look NEW!
If you have dingy stone blasted or leaky headlights on an otherwise very nice car, buy new lights here and now while you still can. As you probably know, used 240 headlights are typically in very bad condition. Still pretty Expensive you might say? Well, yes but you probably will not find a nicer used unit anywhere!! I think these are well worth the price.includes bulbs and bulb clips and will be professionally packed so it will get to you safely. Thanks for looking!