Volvo 240 Chrysler Ignition Control Unit ECU Computer 87-88 1357308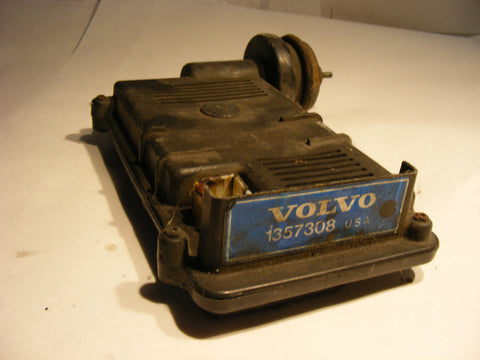 Volvo 240 4 cyl ignition Distributor control unit - These units are quite rare, as they only came on SOME US model 87 & 88 Volvo 240 models with fuel injection.  These units are a frequent source of issues for these cars causing a no start condition.  My friend Irv from the recyclers yards still runs one of these cars on a regular basis!  he loves it.  In addition to these control modules failing, occasionally the wiring running to them gets corroded, check your connections first.  This unit is now quite rare!
So anyway, this should be a good used unit - and I will give a 30 day warranty on this unit!  I have just this one!  Rare unit from a 30 year old car.