Volvo 240 89 90 91 92 93 BOSCH LH 3.1 Mass Air Flow Sensor Meter 0280217001 - For Manual transmission cars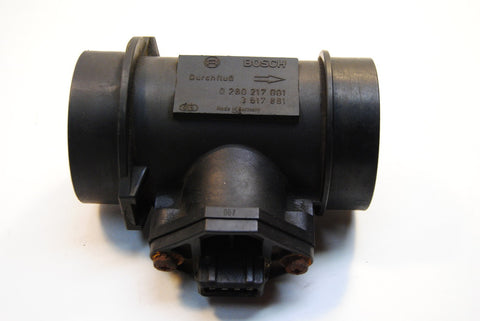 Volvo 240 AMM 
Up for sale is a good used Volvo 240 AMM. Fits-1989 & 1990 1991 1992 1993 models only. 8valve USA models with the manual transmission.
Match this part number unit with your original.  These are over $450 for a new one at a Bosch Authorized service center. 
Comes with a 30 day functionality guarantee. A bad AMM can cause a lean running condition, lopy idle, a no start, runs but has no power, random stalling, or any other strange running conditions. This is CHEAP compared to new or rebuilt, even at wholesale prices! Price a new unit, and you will be shocked at the savings here. Happy days!