Saturn L300 Vue V6 BOSCH Electronic Throttle Body TSC 0280750005 B289000155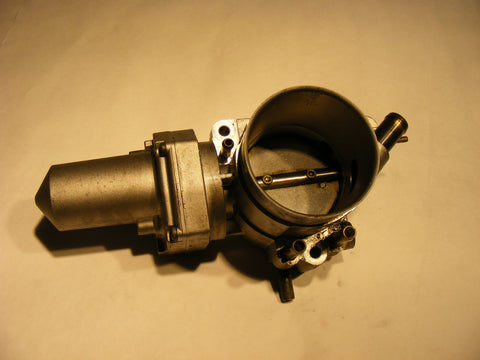 Saturn 3.0 V6 Throttle Body  0280750119  /  0 280 750 005   B 289 000 155
Up for sale is a nice used Saturn V6 throttle body.  Good used condition.  Original for many L300 models, check your original part number to be sure in fitment. 
This throttle body is compatible with Saturn Vues built in 2002 and 2003 that have a V6 3.0L Engine providing you do one simple modification. Just plug the 1/8 inch exhaust port and this unit will be fully compatible with the throttle body originally used in the Vue - Bosch No. -
- Compatibility is confirmed!
This TB is in great shape, and was pulled from a crashed car that ran fine. This unit comes with a 30 day functionality guarantee. Also, unlike with the expensive "rebuilders" , with this unit, there is no core charge, just install this unit and go. This is a bargain price compared to a rebuilt unit, and compared to a NEW unit, it's about 1/8th the price... so you can't go wrong here.  A defective throttle body can cause many symptoms, typical ones are - Limp home mode, which causes reduced performance,and check engine light- Unable to clear LHM code, unable to reset throttle body out of Limp Home Mode- Must give car gas in order to start- Eratic Idle- No-start- Throttle control system code