Saab 900 / 99 Turbo Turn Signal Highbeam Switch 8590812 8539942 With Out Cruise Control RARE 8542268 8590820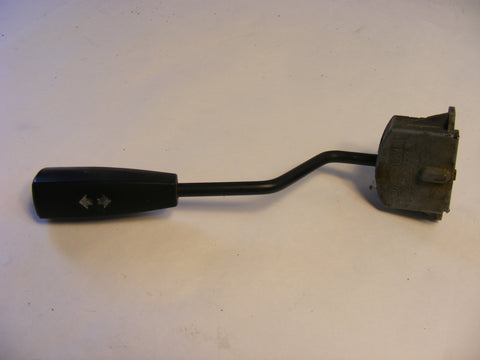 Saab 900 Turn Signal / highbeam / Switch 1985 1986 1987 1988 1989 1990 1991 1992 1993 - With Out cruise control 85 90 812
Up for sale is a Very nice working 1992 Saab 900 base model turn signal switch.  Should be correct for all 900 cars, pre 1993, with out cruise control.
This is a good working tested switch! the typical failure for these is not staying up while signaling for right turns or the highbeam switch no longer working the highbeams. I have also seen the cruise control function stop operating on these switches as well. This switch like I said works perfectly. Thanks for looking!
Note, there are 4 different part numbers for these units- 8590812 8539942  8542268 8590820 but all the data I can find seems to indicate that (at least with US model cars) these should all interchange.  E-mail me if you have a special request for one specific of these part number units.