Saab 900 Turbo SPG Heater core with heater control valve 9482555 9481722 9746322 9480997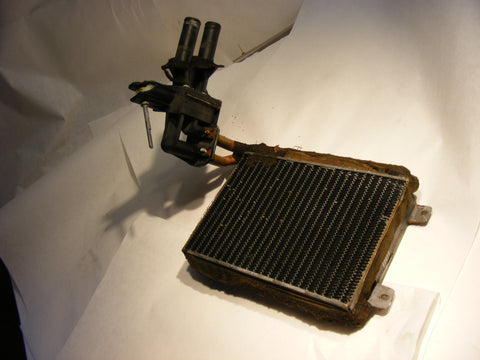 Saab 900 heater core with control valve,
Up for sale is a good used unit.  Please see pictures.  Removed from a 1988 SPG.  This unit worked, and did not leak.  Contains the core and the control valve.  both are NLS from Saab.