Saab 900 / 9-3 Dome Light / Glass break Sensor 4550851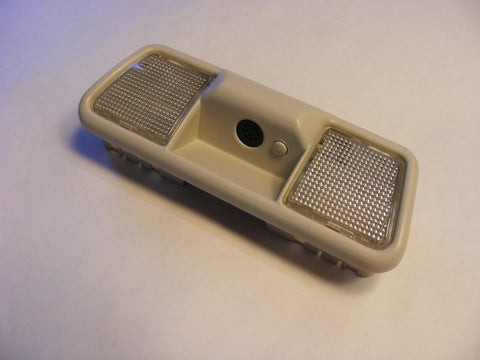 Up for sale is This dome light, fits many 900 / 9-3 modes. This unit is frequently broken when attempting to change the bulb. If pulled from the wrong direction, the tangs snap off, and there is no way to put the lamp back into the headliner. This one is good used, and still quite nice, tangs are all in-tact. This unit, also contains the car alarms glass break sensor. These are typically fairly reliable but a bad one can cause a whole host of problems with the alarm system.
Keep your classic Saab going!
45 50 851