Saab 900 9-3 9000 Trionic 5 Engine Control Unit Computer ECM ECU - See our variants, we have your ECU!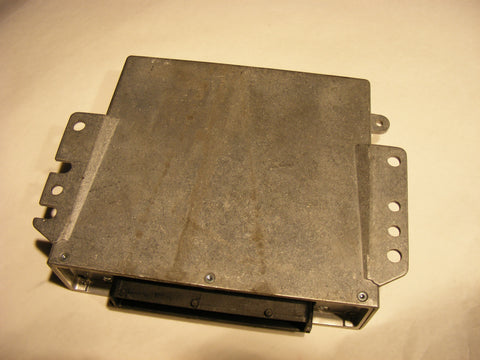 Saab 9000 9-3 / 900 turbo engine ECU 
Up for sale is a Working, in excellent condition Saab Turbo Trionic ECU. - we have many part numbers, see the dropdown, we probably have yours. 
These units almost never fail in the manner that causes a no-start condition.  Check your ECU grounds on the intake manifold, and try replacing your crank sensor,  those fail all the time! The ECU's are not failure proof however!  They do frequently lose the BPC mosfet, which will cause non functional boost control (no signal to BPC valve) -  All these units here were removed from crash damaged cars, and come with a 30 day functionality warranty.  We sell these cheaper than almost anyone else!  If you need one, look up your original control units part number here, and you will find what you need.  These units are all plug and play.  They do not need to be programed, just match your part number, plug in and they will work.  The cars immobilizer (if equipped) is a separate system in Saab Trionic 5 cars.
These are for -
1994 1995 1996 1997 1998 Saab 900 Turbo
1993 1994 1995 1996 1997 1998 Saab 9000 Turbo, AND non turbo
1999 Saab 9-3 - All models except Viggen