Saab 900 16 valve Turbo SPG APC Boost Control Unit Automatic performance control 7524127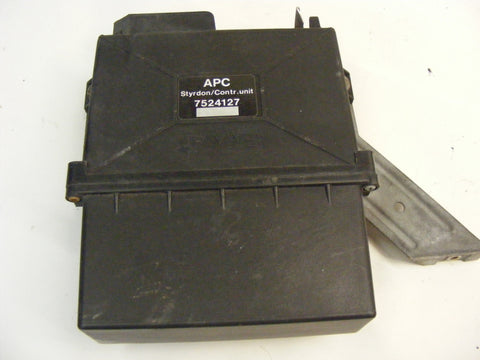 Up for sale is a 89 Saab 900 SPG APC Control unit.  This unit, located in the passenger side fender is frequently water damaged due to leaky APC seals.  If you have no or very little boost, do proper diagnostics, and check your APC control unit for internal damage-  Very often you will find several bad traces in these units, which will cause them not to function.  This unit removed from a dry clean car, and is, in-fact a genuine "SPG" box - check the part number.  This unit will give a slight power increase over the non SPG boxes, and does directly interchange.
This unit has been no longer available for years now, this is a good used unit here for a low low price.  This unit is also an excellent unit to modify for increased boost, and keep your original unit, original.  This unit comes with a 30 day functionality warranty.