Saab 9-5 Sedan Antenna Amplifier Booster Switch Unit 4870317 ADR727 OEM 99 00 01 02 03 04 05 06 07 08 09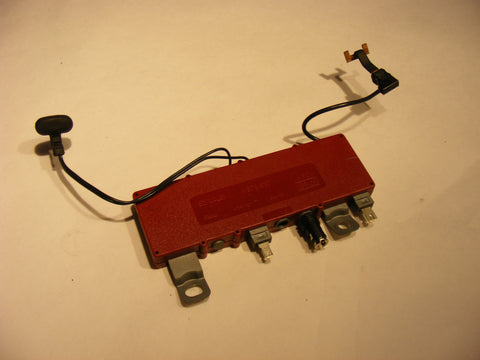 Saab NG-9-3 Antenna Booster 4870317
Up for sale is a good used Saab 9-3 Antenna Booster / defrost isolator. 
These are attached to your cars C-pillar, passenger side, behind the headliner material.
The typical failure on these causes the loss of radio FM or AM reception, either all the time, OR only when the rear defrost is turned on, as this unit functions as an isolator as well as am amplifier of the glass-mount antenna / defrost complex.  List price at SaabUSA is currently $224! get this one for a lot less.  I only sell the OEM units, never aftermarket so they are the same quality as your original.
Unit is a good used unit, and I will offer a 30 day functionality guarantee ,Thanks for looking and good luck!