SAAB 9-5 Heater / Blower Fan Motor - Genuine SAAB Valeo 5331236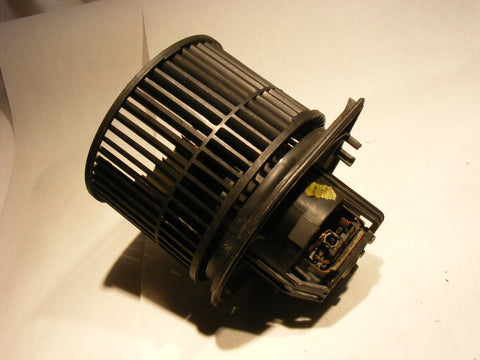 Saab 9-5 Blower motor.
Up for sale is a good used Saab 9-5 blower motor.  This is a good used unit, removed from a recent crash damaged car.  This unit has been runtested, and works well.  Spins freely, runs quietly.  We tested for amp draw, and this is right on the money.  The design of these fans also allows you to observe the commutator and brush length once it's out of the car, and the brush life is still at at least 50% - you should get a LOT of life out of this unit.  I will give a 60 day warranty with this unit.
List price for these genuine Saab units, manufactured by Valeo is $352.60.  EEuroparts has them for 331.44.  Ours is $45 + ship!  Bargain alert! 
These units are reasonably easy to replace, they come out from the cowell area.  You pull the plastic cover, the wiper transmission, and the covers off the inner heater box, and the fan is right there.  un plug the old one, pull it out, and re-install.  Frequently these fans fail due to ingesting leaves or a mouse nest!  this fan was clean and showed no signs of this.