SAAB 9-3 CONVERTIBLE Power Top Relay Set 5038583 5038609 5038617 5038609 5038591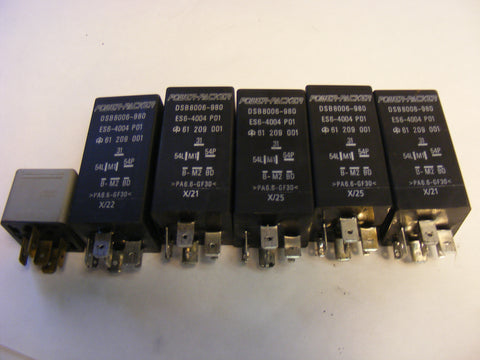 Saab Convertible relay set Up for sale is a Working, in excellent condition Saab 9-3 Convertible top electronic relay set. These relays control the functionality of the power automatic top, as well as the power windows when they are used by the power top control unit, or the 4 window down button on your window switch pack. This unit is a genuine Saab / Power Packer. Located under both of the rear panels.

These are very very expensive to buy new, and this is a high failure rate item. These unit come with a 30 day functionality warranty.
Please keep this in mind.If you have priced one of these new, you know this is a bargain bargain price, this is only about 4X what you'd pay in sales tax at the dealer for one of these. OFF SEASON SALE! Spring will roll around faster than you think, have your CONVERTIBLE TOP ready for spring fun and functioning as it should.