Saab 9-3 ACC Blower Motor Speed Regulator Resistor 73421312 13250114 Fan speed control 03 04 05 06 07 08 09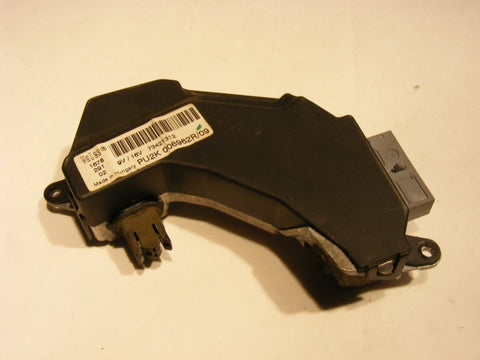 Saab NG-9-3 Blower Regulator 73421312 13250114
Up for sale is a good used Saab 9-3 blower speed regulator. Saab part# 73421312 13250114 (both will interchange) .   This removed from a recent crash damaged 2004 9-3 2.0t with automatic climate control.  the ACC on this car still worked properly.
These are attached to your fan housing, behind your glove box.  They are easily replaced, bolted on the housing by 3 screws.
The typical failure on these causes the loss of one or more of the climate control fan speeds, or total loss of fan function. These can also cause blown fuses. List price at SaabUSA was previously nearly $268! get this one for a lot less.  I only sell the OEM units, never aftermarket so they are the same quality as your original.
Unit is a good used unit, and I will offer a 30 day functionality guarantee ,Thanks for looking and good luck!