SAAB 9-3 51 84 387 CONVERTIBLE Top Computer Module SOFT TOP CONTROL MODULE TONNEAU ES6-4005 P02 5184387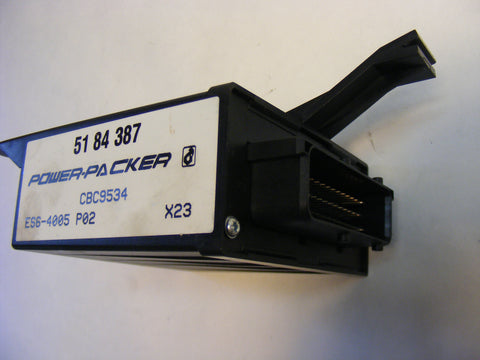 Saab Convertible top ECU Up for sale is a Working, in excellent condition Saab 9-3 Convertible top electronic control unit. Manufactured by Power Packer, for Saab. A defective unit may cause improper or no top operation, including a "freeze up" where everything stops working, and the top stops at a stage during opening or closing and won't re-start. This unit is a genuine Saab / Power Packer. Located under one of the rear panels.

These are very very expensive to buy new, and this is a high failure rate item. This unit offers a 30 day functionality warranty. Please note, this unit may or may not need to be calibrated to your specific car with the tech2 programer (dealers & all independent saab specialty shops have this). Please keep this in mind.If you have priced one of these new, you know this is a bargain bargain price, this is only about 4X what you'd pay in sales tax at the dealer for one of these. OFF SEASON SALE! Spring will roll around faster than you think, have your CONVERTIBLE TOP ready for spring fun and functioning as it should.