Saab 9-3 04 Turbo ECM ECU Trionic 8 Engine Computer 55353231 With VIN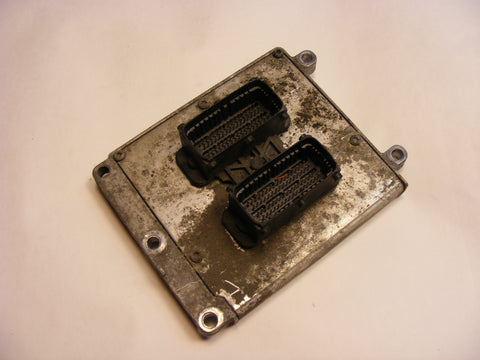 Saab 9-3 turbo engine ECU  For Trionic 8 systems.  
Up for sale is a Working, in excellent condition Saab 9-3 Turbo ECU.  This unit removed from a 2004 9-4 Turbo.  This unit removed from VIN YS3FB45S941016938 - an 04 Saab 9-3 4 cyl manual.  This is a good working unit removed from a running parts car!  - You should be able to program it to work in just about any 4 cyl 9-3 with this same part number unit regardless of the VIN if you have access to a "saab parts dealer" with security access.  
 Unit is used, & comes with a 30 day functionality warranty.  If you can not get this unit to program, in order for me to accept a return on it, I will need to see a service technician report from your saab dealership explaining what the fault was.  We have too many customers simply trying to plug in ECU's with an immobilizer (like these), not programming them, and having them NOT work, then trying to return them.  I say again, this unit must be programmed before it will allow your car to start!