Range Rover classic power SEAT / mirror ECU w MEMORY 1993 1994 1995 PRC 9864 PRC9864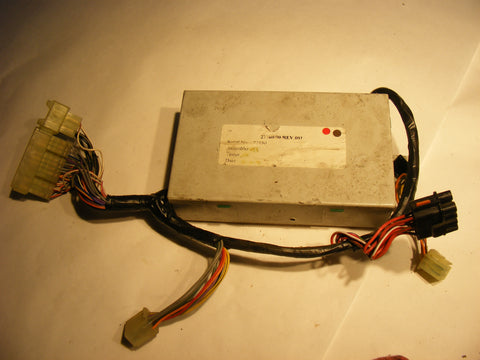 Land rover Ranger rover classic memory seat / memory mirror ECU
This control unit for 93 94 95 power memory seats in range rover classics is a frequent source of issues for these trucks.  Often times it causes in operational power seats and mirrors.  They sell a kit to replace the battery, which is the primary source of problems with these units.  Often times these control units get so much internal corrosion from having an failed old battery on the board they are not rebuildable.   
What I am offering up here for sale is a "potentially rebuildable" core unit, that is probably a lot better than the one you have!  This unit in a test installed in my personal 1993 range rover LWB would still move the seats but NOT the mirrors.  I will not guarantee this in any way however, because it HAS had the battery failure.  It needs the battery replaced, corrosion cleaned off of the board, and likely about 10 traces on the board cleaned and or repaired.  After this is done, this SHOULD work just fine.  If you are handy with the soldering iron, this should be no major problem.
Please see the pictures, the unit pictured is the exact unit you will receive.