ORIGINAL Mercedes Becker Europa Cassette 240D 300D 300TD W123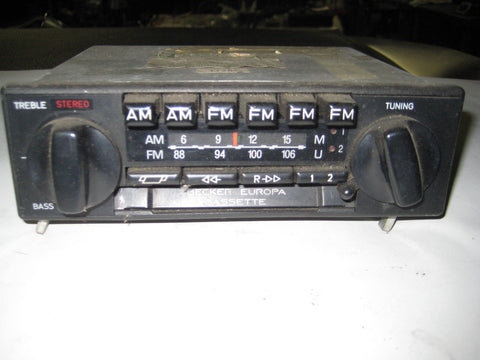 Up for sale as a nice used Becker radio. Worked when removed, we had upgraded the sound system in my business partners former personal W123 1982 300-TD wagon. Has sat in the garage for about 6 years now, and has not been tested. It's a bit dirty and dusty. It may still work, plug & play, but I am not bothering to test. I will offer it up for cheap though, if you are willing to take the risk that it MAY not work. Would still be useful for parts or repair even of it does no longer work - sometimes the tape drive belts go go bad from sitting.
No code, if you have the stock wiring for this, it may just plug in and work.
Bargain alert!