Genuine Saab 900 Coolant Tank / Reservoir 7549876 Turbo SPG Rare!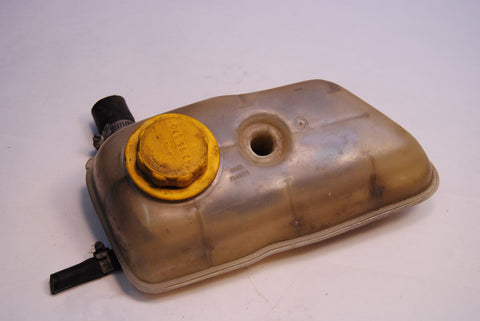 Saab 900 Coolant overflow tank
Up for sale is a good used Saab Classic 900 coolant tank. Fits all the 900 models. This unit has now stopped being manufactured by Saab. This is the genuine Saab tank, not an aftermarket. Unit is a used replacement unit, likely less than 5 years old. Pressure tested to 50 PSI, Unit is GOOD. The unit should be cleaned before use, but other than that is ready to go right in, I guarantee it will not leak. These tanks are very frequently the cause of missing coolant. Check the bottom of the one in your car. If you have an original, I bet you find a crack in it!