Saturn SL SC SL1 SC1 1.9 Liter 00 01 02 ECU ECM PCM Engine Control Computer P/N 21009249 Serv. No. 21025128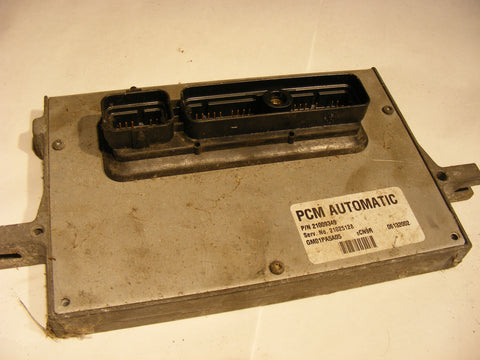 00 01 02 Saturn SL1 1.9 Liter 4 cyl. engine ECU 
P/N 21009249 Serv. No. 21025110
Will interchange with:
21025128 21025110 21024986 21009349
Up for Sale is a Working, in excellent condition Saturn engine ECU. This removed from a 2002 SL1 sedan with a automatic trans. 
Part number listed at the top or in the large pictures. Check the part number to be sure this is right for your car or Truck. If you priced one of these new, you probably ran away screaming... Mine is a bargain price. These are very hard to find in good working condition. This unit was runtested & is functional, and offers a 30 day warranty. Please be sure to double check the part number off your original unit before buying. A defective unit is one of the most common no start or random stalling problems with these trucks. They can also be the cause of erroneous check engine lights, cold or hot start problems, or idle control malfunctions. If yours does not have problems, keep an extra ECU in the trunk, you might some day be glad you did... These units are very expensive to buy new. Thanks for looking!
21009249