Genuine Bosch Knock sensor 0261231006 SAAB Volvo OE 7568801 0 261 231 006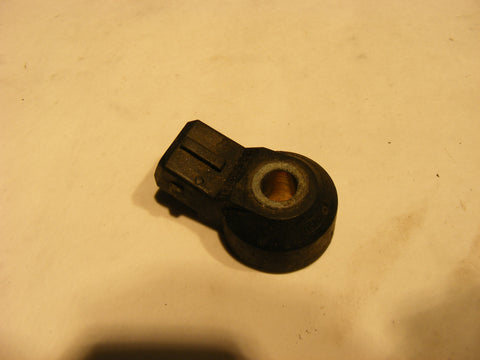 This is a Bosch knock sensor.  Good used unit, listed at 1/5 the new part price!  Saab APC and Saab EZK systems use this unit.  If defective, you will have either no boost or no ignition advance.  Either way, the car will feel slow but will still run.  
On Saab APC turbo cars, you will have no check engine light, however you will note only "base boost" - 5 PSI max.  On non turbo EZK cars, the car will feel sluggish to accelerate, and you may or may not have a check engine light because of this.  This unit was checked, and passes the functionality test.  Best valve on the internet!  FREE SHIPPING!