BMW 740i 740iL 540i DME ECU ECM engine computer 0261203484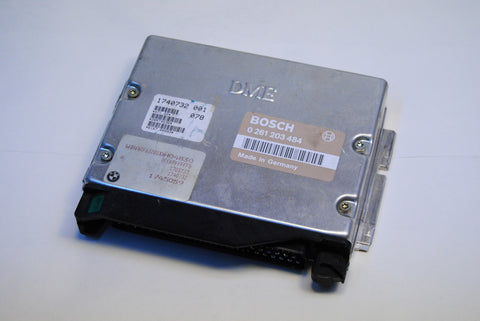 BMW E34/E32 ECU Up for sale is a Working, in excellent condition BMW ECU. 
 Removed from running 1995 740i model built in 11/94.   
Match the part number & the color of the label!
BOSCH number 0 261 203 484.   This unit is shown to fit several models from 1992 to 1996 with the M60 engine.  Models include 540i (E34 and E39) 740i, and 740iL (E32 and E38)
Other part numbers found on this unit are 1740732, 1429259, 1740732, 1429251.
 Unit may require programming before it will start in your car.
This is one of the most common no start or random stalling problems with these Motronic ECU's. If yours does not have this problem, keep an extra ECU in the trunk, you might some day be glad you did... These units now have to be special ordered from most dealers new for big $$ (often times over $1000!), and finding a good one second hand is getting to be a very hard chore.