98 99 JAGUAR XJ8 XK8 ENGINE Control Unit Denso COMPUTER ECU ECM LNE1410BB MB079700 8692 Mnemonic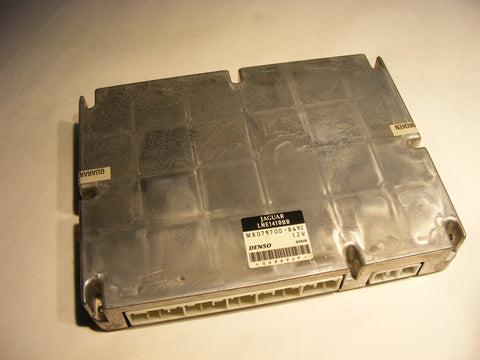 Jaguar ECU - LNE 1410 BB / MB0797008692
Up for sale is a Working, in excellent condition Jaguar V8 ECU. Removed from a recent crash damaged V8 Jaguar that still ran fine. My list shows this fits many 1998-1999 V8 models. models, Jaguar Part numbers listed at top. As always your best bet is to match up the part numbers on the ecu you need to replace with the numbers on this one. This unit will likely need to be programed before it will start your car.
Have you priced one of these units at the dealership? This is a $3000+ ECM to buy new!
This unit offers a 30 day functionality warranty. A faulty ECU is one of the most common non running, no start or random stalling & low power problems with these cars. These can also cause issues with erroneous check engine lights as well as emission control malfunctions & cold or hot start problems. If your car does not have these issues but you intend to keep it a while, I recommend our customers keep an extra ECU in the trunk. Note This unit comes with a 30 day warranty.