Saab 900 Turbo SPG Classic Gas flap cover door, in a variety of colors! 8286304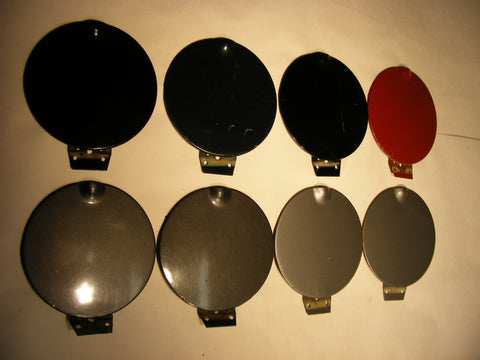 Up for sale is one Saab 900 gas flap.  These units attach to the "filler neck" - Saab part number 9335118 - These units VERY frequently crack, and then allow your filler door to FALL OFF while you are going down the road, never to be seen again. 
Up for sale in this listing, is one, used, painted fuel filler door, Saab part number 8286304 - We have many colors in stock, but not every single color.  Please see the dropdown menu for what we have currently.  If we have your color, this is an easy way to fix your filler door, without having to involve a paint shop!  These are all in average condition, some have a little rust inside the cover, some are better than others.  Price getting one of these painted?  Or the part itself?  Ours are a bargain compared to either!